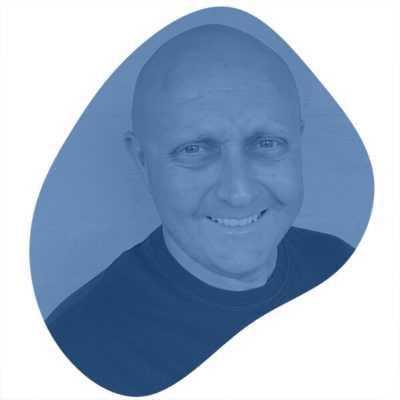 We Are Different.
I am Dexter Cousins, Founder of Tier One People. When we speak to our network and ask for feedback, we hear many view points. The comment we hear most is "you are different."
Tier One People launched in 2016 and we are the only recruitment company in Australia to focus solely on Fintech. Since launching, we have become deeply immersed in the sector and posses a global network of the very best talent in the industry. We are partners to the worlds most innovative and exciting Fintech companies.
I have personally interviewed hundreds of leaders to understand the specific challenges in attracting the right talent. Having worked in two BRW Fast 100 Companies and now launched my own startup I know the impact a great hire can have on a business and the consequences of a bad hire too.
Tier One People is a culmination of relentless networking, research and analysis. Combined with the best bits of 35 years expertise in search, recruitment and employee brand marketing. The result is a recruitment business purpose built for Fintech.
With Tier One People, clients get connected to the right Talent, Advisors, Investors and Commercial Partners.
Our customers are like family. We put ethics first.
Meet The Team.
we know talent.
Tier One People offers deep domain expertise to support Fintech at the various stages of the growth cycle.
Design Thinking for hiring.
Executive search consulting services with tangible end results. Ideal for building leadership teams and launching in new countries.
01.
Identify Problem
We invest time to understand your business, where you are now, where you want to be in 18 months and the challenges that stand in your way. 
02.
Define Results
Based on your end goal, competitor bench marking and our research, we define the roles, skills and expertise required to deliver.
03.
Ideal Match
We've mapped the market, built global networks and developed relationships to deliver game changing talent, FAST.
04.
Result
We are transparent, thorough, professional and committed throughout the whole recruitment process. Hire game changers, simply.
Together We are creating the next generation of Fintech.
We work with and support the governing bodies, working bodies, innovation hubs and promoters of Fintech in Australia. Together we will make Australia the No1 country for Fintech innovation.
Our mission and Purpose.
Play a proactive and positive role in making Australia the No1 country for Fintech innovation.
Promote Australian Fintech to our global network.
Work hard to attract the best talent from around the world.
Speak up on important issues.
Nurture the next generation of Fintech through mentoring and support.
Meet the team.
At Tier One People we place most value on family (yes, we are married,) talent and talking straight.
The Fintech community is like a big family. That means doing the right thing by our customers. It means supporting clients and talent. And sometimes it means having a tough conversation so, we all thrive together.
Our approach is different. If you think we can be the right partner, we would love to welcome you to the family!
Get in Touch