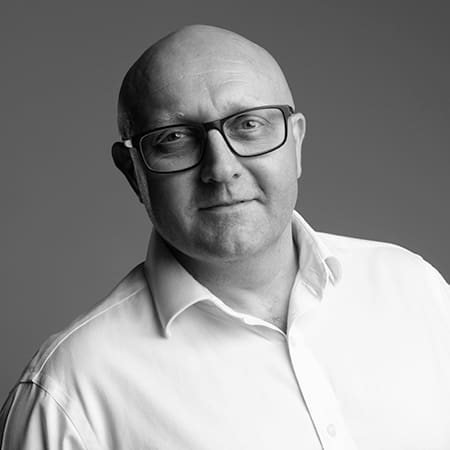 Dexter Cousins.
Hi. I'm Dexter, Founder and Managing Director of Tier One People, Australia's leading Fintech Executive Search partners.
Since March 2016 I've dedicated my career and business to Fintech. Through persistence and commitment I've become recognised globally as a thought leader in Fintech talent.
I also produce and host Fintech Chatter, Australia's leading Fintech Podcast.
But my most important and enjoyable pursuit is being a devoted Dad and Husband.
Credentials.
My recruitment career began in the late 1990's in the UK with the worlds largest recruitment company, Randstad.
Now in my third decade of recruitment, I've been fortunate to have worked with renowned industry leaders.
I moved to Australia in 2004 joining Aquent to work under Greg Savage. At the time, I was one of the first recruiters in Australia to specialise in digital strategy, innovation and product.
Carmichael Fisher
in 2007 I joined global Executive Search firm, Carmichael Fisher. I served Big 4 and MNC banks, Insurers and Financial Services clients.
During my 5 years with the business, I made key appointments and became practice lead.
Q Consulting Group
I joined Q as Partner in 2012 to launch and run a financial services practice.
It became apparent that the world of fin services and banking was being disrupted. And it was in this period where I began carving a niche and reputation supporting tech startups like Tyro and challenger banks like Virgin Money.
Tier One People
In June 2016 Tier One People was launched with a vision to become the most respected brand globally amongst Fintech Executives.
I'm proud we represent world-class companies like Revolut, 10x, Klarna and launch, scale and innovate.

I produce and host Fintech Chatter, Australia's leading Fintech podcast listened to in over 40 countries!
The highlight has to be hitting no7 on the apple podcast charts and mixing it with Gary Vee and Tim Ferris!
Tune in for exclusive interviews with global Fintech leaders and influencers.
I have a simple philosophy when it comes to culture and values.
Tier One Poeple is a family run business.  And we've extended our own family values of trust, fairness and doing the right thing to our clients and the fintech community.
Trust.
Trust is earned. And we seek to earn your trust by being highly professional, honest, and transparent when you deal with us.
Fairness.
We enter all business relationships as a partnership. It is our intention that all of our customers come out winning from the partnership. If we get something wrong, we fix it. 
Doing the right thing.
Actions speak louder than words.
With the Fintech community impacted by Covid, Tier One People partnered with FinTech Australia to create a Fintech Talent Group providing support to those whose jobs were impacted.
By connecting Fintech companies in hiring mode to job seekers, over 20 people were hired through the inniative.
No fees, no charges to advertise, 100% free.
"This crisis will cost many their jobs, and the fintech industry is not immune. However the FinTech Talent Marketplace is a way that we can help those whose jobs are impacted and keep them in the ecosystem."
Dexter's areas of expertise.
Global Search
Board advisory
CEO
CXO (product, risk, growth, tech)
Mission-critical hires
Country Manager
Sales Director
Head of (product, risk, growth, tech)
Building founding teams
New Business Ventures
Corporate Venture Capital
Startups within startups