We live in a digital world - yet many of the processes and systems we use are stuck in an analog world. None more so than recruitment. Despite rapid technological advances this century, the process of hiring has remained largely unchanged over the last 100 years. No part of the hiring process causes more debate than the resume.
How many pages should a resume be?
This is a question I am asked every day. And everyone has their own answer.
Many people are even questioning if we need resumes at all.
You may think of the resume as a record of work so why bother when we have LinkedIn?
But the origins of the resume were as much a marketing tool as a record of work.
So where did the resume originate?
In 1482, a 30-year-old Leonardo Da Vinci wanted to work in the city of Milan as a town planner/architect. So he sent a letter to the Regent of Milan, outlining his skills and experience.
The resume was born!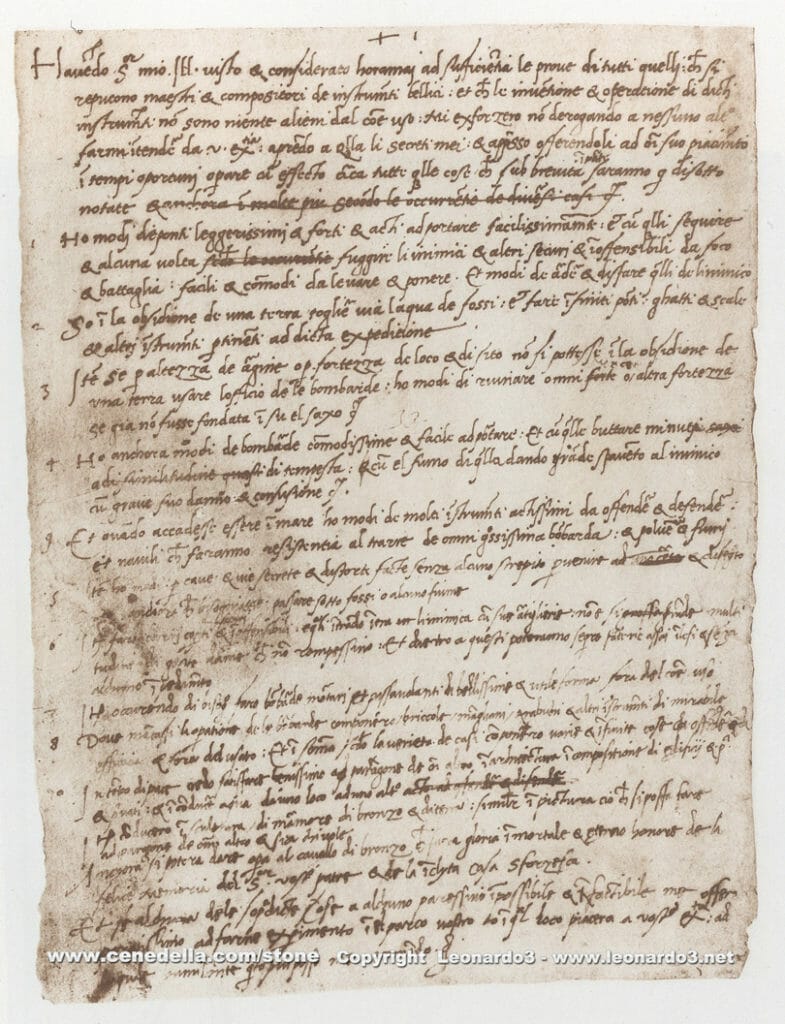 At the time of Da Vinci, there were obviously no job boards, no recruitment agencies, no LinkedIn, no internet, no video, no phones.
LDV didn't even have a job he could apply to. So how did he pique the interest of the Regent enough to get a job?
Here's the clever thing LDV did with his resume. Rather than just list the things he had done, he listed 11 ways he could improve the city of Milan with examples to back it up.
Marketing 101 - Identify a problem, present a solution and describe the value it creates.
So not only was Leonardo Da Vinci a supremely talented innovator, engineer and artist, he was also a highly gifted marketer!
The big problem with resumes
The regent of Milan didn't receive hundreds of resumes. He only received one and it was unique!
Today your resume is amongst millions being submitted to job boards and recruitment agencies on a daily basis.
A 2018 study revealed recruiters take on average 7.4 seconds to decide if you are a fit or not.
How do you get your expertise across in a few pages in just 7.4 seconds? Clickbait?
Not quite but if you look at the science behind a clickbait headline it is there to draw the reader in. Then provide more detailed information.
So should your resume be more like a landing page?
We are at the beginning of the data/digital revolution
Now is the time to innovate, ditch the resume, get with the program and stop relying on a tool that's over 500 years old.
But everyone demands a resume I hear you say. Of course, they do.
At the time, the only medium LDV had available to showcase his skills and expertise was writing.
But you have video, podcasts, blogs, websites, GitHub, Twitter, LinkedIn, Instagram, Club House, Newsletters. The list of possibilities to convey your skills and expertise is endless!
So how would Da Vinci market himself today🤔
If Da Vinci followed conventional advice, he'd spend months trying to figure out how to distil his vast experience into two or three pages.
Here's a few things I think LDV would do to market himself in 2021.
Create regular content for his blog, newsletter, podcast and youtube channel showcasing his expertise
Post regularly on Twitter, Linkedin and relevant forums
Create a pitch deck and explainer video highlighting the problems he solves and where he creates value
A LinkedIn profile that acts as a landing page for a website containing links to his content, recommendations and contact details
A one-page resume documenting his work experience with links to his Linkedin, podcast, youtube channel and blog
A comprehensive resume catering to recruiters who need one for their ATS or those who prefer old school resumes
Is this a lot of work? Absolutely!
And it should be. If you think of yourself as a business is it acceptable the only way you would promote your business is through a 3 or 4-page brochure? Do companies even have brochures today?
If you are struggling to get all of your experience into a resume, that's because it is impossible.
Remember we are in the data/digital age. A written 3-page document holds less than a megabyte of information. A video file contains hundreds of megabytes!
Instead of 'A picture paints a thousand words' - 'A video paints a billion words'
If you don't think this is relevant just look on LinkedIn and Twitter and you will see the competition you are up against. There are people creating a personal brand and doing a great job of marketing themselves. To the extent that the work comes to them.
So do you still need a resume?
Yes, you do need a resume, but only as part of a multi-channel marketing strategy.
The debate around resumes concerns me. It seems the vast majority of the workforce believes they hold no responsibility for conveying relevant information in ways that clearly articulate their value to a prospective employer or client.
And it causes me even greater concern when writing a resume is outsourced to a resume writing service. No one can or should do a better job of communicating your expertise and experience.
Would you agree that your ability to present and communicate effectively with words is a critical component of your daily work?
With most of the world operating remotely, it has become more important than ever that our writing skills are up to the task.
One final thing + a free resume template
The resume was designed for A4 paper. But most people will read your resume on a laptop screen or smartphone (we have the data to back this up)
The A4 format actually works quite well for a smartphone - if you keep the formatting simple.
At Tier one People we've put together our design know-how coupled with data to create an optimised one-pager resume. The only thing that is missing is your clickbait headline!